Integrating ZenDesk (Content)
To integrate ZenDesk as a content provider (to enable you to make its content available within your HelpShelf widget) you will need to set the Access Token, Sub domain and email address.
First, you'll need to login to your ZenDesk account by heading to https://www.zendesk.co.uk/login/.
Locating your Access Token
To locate your Access Token, you will need to head to the API settings area, which can be located at https://helpshelf.zendesk.com/agent/admin/api/settings (you will need to change the helpshelf part at the beginning of the URL with your own sub domain).
On this page, you'll have the option to create a new API Token, by pressing the + button (as circled below).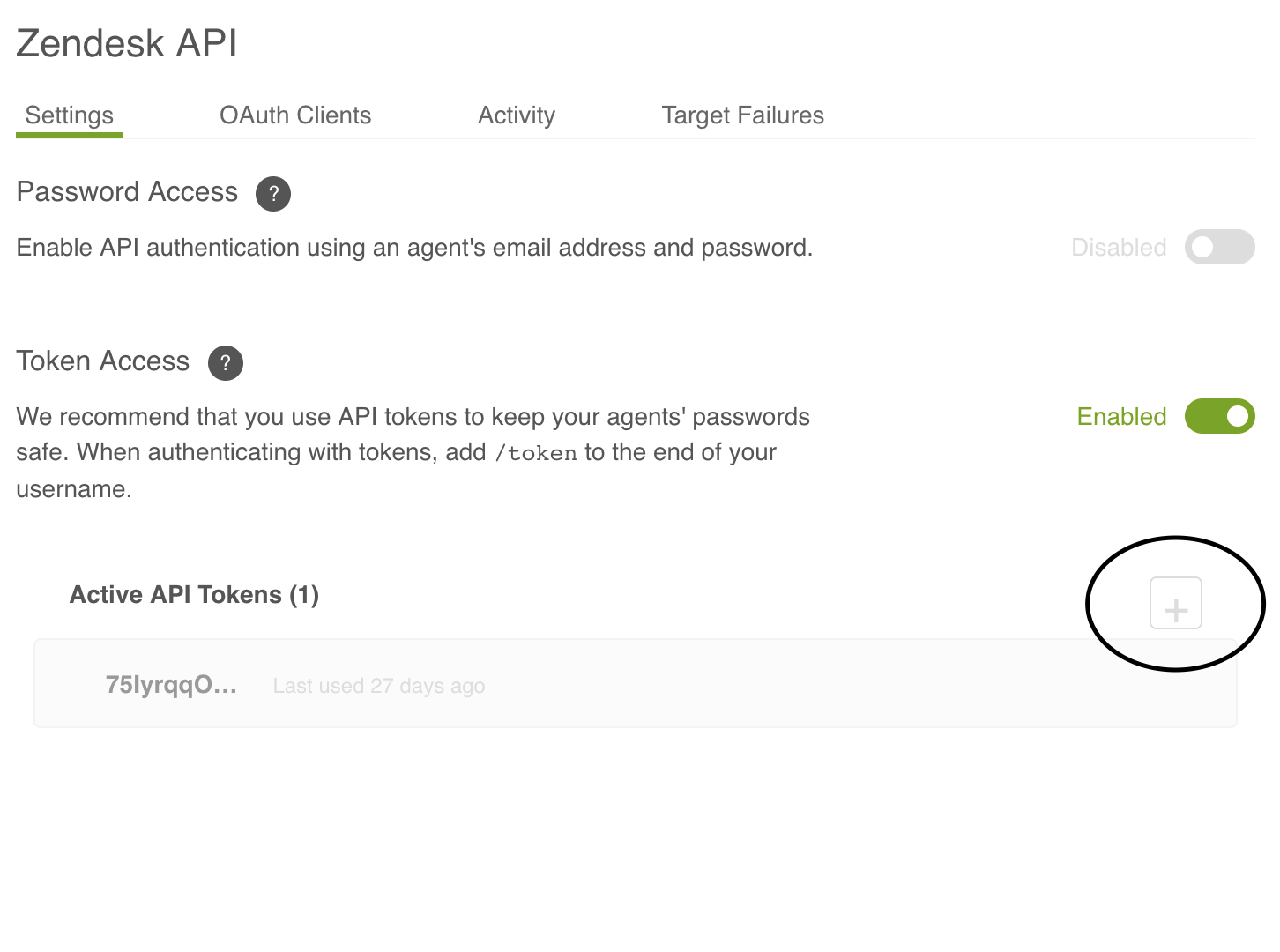 When you press this button, a new API Token will be generated for you and then displayed (as circled below).

Copy this token and insert it into your HelpShelf form, in the Access Token field.
Locating your Sub Domain
Your sub domain can be easily found via the URL you use to login or access your ZenDesk site. In our case, we access Zendesk via https://helpshelf.zendesk.com - and so our sub domain is helpshelf. Please make sure that when you enter your sub domain into HelpShelf, that you insert just this part and not the https: or zendesk.com parts.
Locating your Email Address
When setting up ZenDesk within HelpShel, your primary ZenDesk email address is also required for security reasons. This must match the email address linked to the ZenDesk account holder.
---
---